Digital nomadism is an undeniably increasing trend worldwide, especially after the pandemic with the rise of remote work. There will be over 35 million digital nomads worldwide in 2022, most originating from the US. Digital nomads generally combine remote work and travel for various reasons. 
Many countries have started offering a version of the "digital nomad" visa to lure highly qualified, young professionals. These visas allow remote workers to settle for extended periods, working from home and contributing to the local economy. After the disruptive 5-year digital nomad visa that Indonesia put into effect in July 2022, Portugal has also launched a new one-year digital nomad visa, which will be effective on October 30. The new visa program allows visitors to live and work for up to a year in Portugal. In addition, the visa will also allow you to travel visa-free through the Schengen Zone.
Yet until now, there wasn't a simple way for temporary residents to work remotely from the country. Previously, expatriates had to apply for a D7 visa. The difference between a Portugal Digital Nomad Visa and a Portugal Tourist Visa is the amount of time allowed to stay in the country. Depending on the country, a Tourist Visa will allow you to stay up to 90 days. In contrast, a Digital Nomad Visa can extend your stay for up to a year or more.
The new visa designed for working professionals, officially called the "residence visa for the exercise of professional activity provided remotely outside the national territory, was created first after the Portuguese government amended immigration law in July. Ana Catarina Mendes, a Portuguese Cabinet minister, says: "Portugal is a country for immigration. Every year, we receive thousands of immigrants seeking opportunities in our country".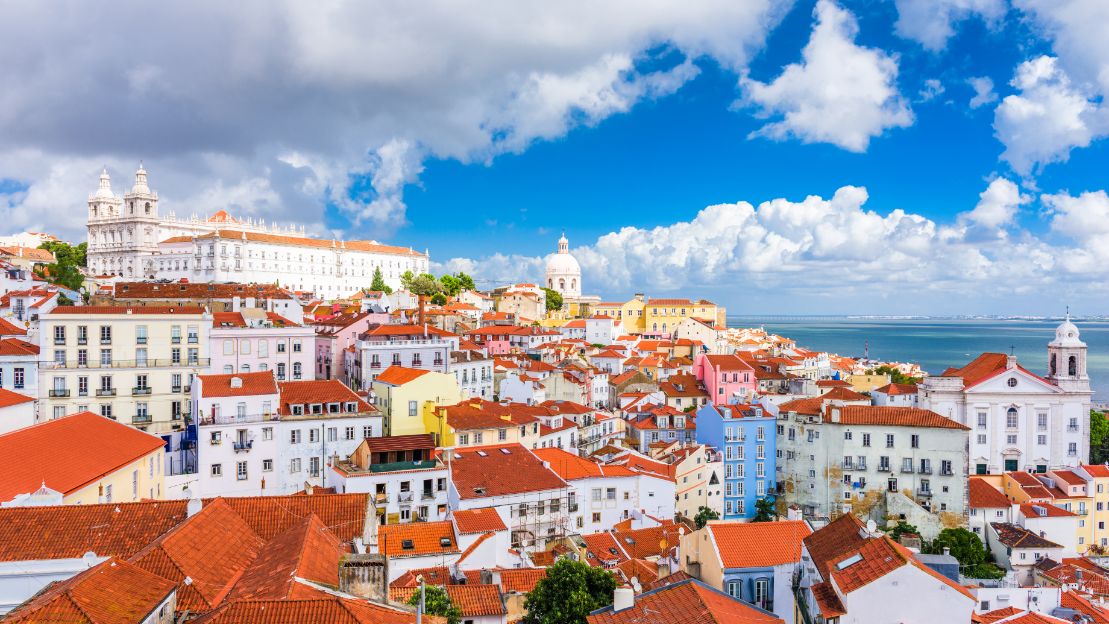 What are the qualifications for the applicants? How to apply?
Here are the qualifications for applicants:
(*) Come from a country, not in the EU or EEA
(*) Be self-employed or employed by a company based outside of Portugal
(*) Earn at least four times the Portuguese minimum wage per month – roughly €2,800.
As well as showing proof of income for the last three months, applicants must submit tax residency documents and a contract of employment (or evidence of self-employment).
The digital nomads can apply at a Portuguese Consulate in their home country or Portugal's immigration agency, Serviço de Estrangeiros e Fronteiras.
Is Portugal Attractive for Digital Nomads?
Portugal is one of the most popular destinations for digital nomads offering a pathway to European citizenship. According to the Nomad List platform, which aggregates some of the best destinations in the world for this community, Portugal has three cities in the top 10 of the best to work remotely, with two locations in the top three.
Lisbon is considered the best destination in the world for the digital nomad community, with excellent ratings in terms of safety, entertainment, and internet speed, which offset the cost of living in the capital, which is considered high. The island of Madeira appears in third place, with the cost of living being much more affordable. Porto is another fantastic destination for remote workers.

References:
https://www.euronews.com/travel/2022/10/10/digital-nomads-will-be-able-to-live-and-work-in-portugal-full-time-with-this-new-visa
https://www.bloomberg.com/news/articles/2022-10-07/digital-nomad-visa-portugal-wants-remote-workers-to-spend-a-year-in-the-country?
https://www.atlys.com/country/portugal/digital-nomad-visa        
https://www.theportugalnews.com/news/2022-10-14/new-digital-nomad-visa-for-portugal/71183