By Bayram Kont   |   Executive Consultant  

If there is a digital age, there will also be travelers of this revolution: Digital Nomads. A new working model and a new lifestyle are taking place on the stage. Digital nomadism is an undeniably increasing trend worldwide. There are over 35 million digital nomads in 2021 worldwide. Digital nomads generally combine remote work and travel for various reasons. Passionate about new adventures, they know how to make the most of new technologies and only need an internet connection to work from anywhere in the world. 
The world is globalizing and digitalizing; internet and online meeting technologies are developing rapidly. Now, doing business remotely from anywhere worldwide has become a common practice. The Covid-19 pandemic has both ignited the method of working remotely and made it more permanent.
If there is a digital age, there will also be travelers of this revolution: Digital Nomads. A new working model and a new lifestyle are taking place on the stage. Digital nomadism is an undeniably increasing trend worldwide. There are over 35 million digital nomads in 2021 worldwide. Digital nomads generally combine remote work and travel for various reasons. Passionate about new adventures, they know how to make the most of new technologies and only need an internet connection to work from anywhere in the world. 
Talented professionals have become more demanding to work remotely and flexibly. Highly skilled employees not only choose the projects and companies they want to work with but also decide which country in the world and which fascinating cities to work in. It can be a seaside, a forest in green, the summit of a mountain, an extraordinary historical place with its cultural texture, or a holiday resort famous for its crazy entertainment.
What Makes Turkey Attractive Hotspot for Digital Nomads?
At the heart of 3 continents, Turkey, the cradle of hundreds of civilizations in the past, hosts more than 30 million tourists a year. Turkey, a wonderful country for digital nomads to move to, is recently one of the rising and popular digital nomad destinations, whether of the weather, the remote working infrastructure, the cost of living, or the exhilarating lifestyle the country offers.
Turkey, which has a free exchange regime, convertible currency, and a free-market economy open to the world, ranks 21st in terms of economic size. As a member of NATO, Turkey seeks to join the European Union soon and is carrying out membership negotiations. It is a country of prosperity and possibilities for a person with an income who can easily access all kinds of products and services.
Turkey has a modern and highly developed banking infrastructure and payments system at European standards. You can freely transfer money from anywhere, spend as you wish with your credit card, and quickly withdraw money from bank ATMs.
In this article, we put forth the top 10 reasons why Turkey should be on digital nomads' radar.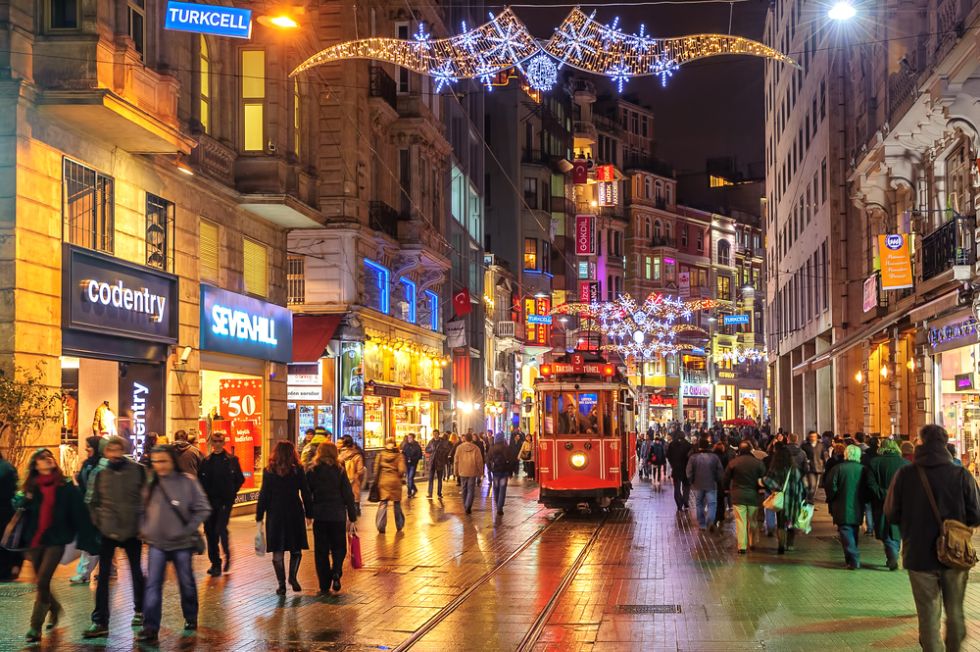 1. Ease of Obtaining a Visa
Even though there is no dedicated digital nomad visa program in Turkey, digital nomads can move to Turkey quickly. Citizens of countries with an e-visa agreement with Turkey may apply seamlessly and get the visa online. The e-visa is for touristic purposes only and is not valid for working or student visas. After your e-visa is issued, you can print or save the document sent to your e-mail and present it at the airport and border control.
There are 16 countries where citizens can enter Turkey with their national IDs and 8 countries with their expired passports. (Useful link:  https://www.mfa.gov.tr/general-information-about-turkish-visas.en.mfa )
A Turkish tourist visa allows you to visit and stay in Turkey for up to 90 days within any 180 days. To stay longer than this, you will need to apply for a one-year Turkish residency visa, which involves staying at one address, getting rental contracts, and providing you have the income to sustain your life. While on a tourist or residency visa, you cannot work, but many digital nomads already have their work stream, which comes from online sources worldwide, and their bank accounts in their home country.


2. Low Costs of Living
Turkey is a heaven for digital nomads who earn the valued currencies (dollars or euros etc. ) because the cost of living is relatively low compared to developed countries. The low value of the Turkish lira against other foreign currencies is a determining factor in this.
Most preferred by digital nomads, Istanbul is also one of the most expensive cities in Turkey. As you go to the Aegean and Mediterranean coasts, the cost of living decreases relatively. The accommodation expense takes up the most space in the monthly budget in Istanbul. With 1,000 USD per month, a digital nomad makes a living in Istanbul without difficulty. While living a pretty good life with an income of 2,000 USD, he enjoys a luxurious life with a revenue of 3,000 USD monthly. According to Numbeo data, the cost of living in Istanbul is 75 percent lower than in New York, 60 percent lower than in Berlin and Sydney, 66 percent lower than in London, and 50 percent lower than in Beijing. Read more to get detailed information about the cost of living in Turkey.
Alanya and Kuşadası, among Turkey's most famous holiday resorts, are the most popular destinations for people from European countries to spend their retirement. The income-based on EUR, meager living costs, mild climate, fascinating natural beauties, and secular local culture significantly impact this preference.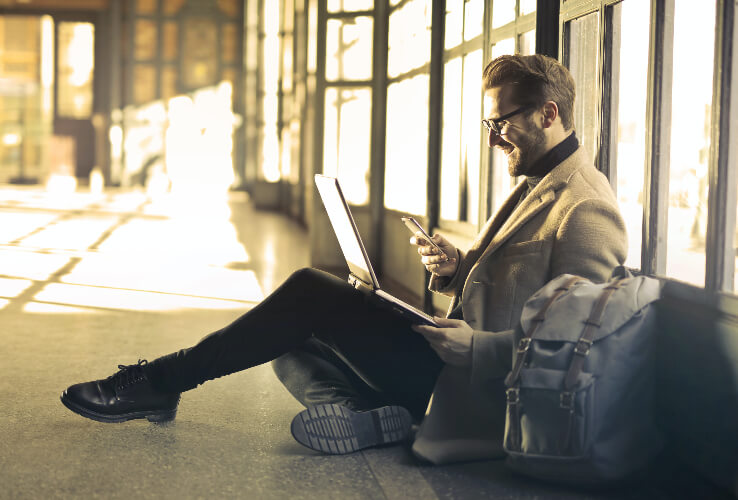 3. Reasonable Internet Speed
According to Speed Test Global Index, Turkey's wi-fi speeds on mobile and fixed broadband are average 51, and 54 Mbps download speed as of May 2022. Turkey ranks 61st country in the world on mobile internet speed. Turkey also has 4G technology infrastructure in mobile internet. The instantaneous bandwidth that internet operators in Turkey can offer is limited to a maximum of 100 Mbps as of July 2022.
If you're living in one of the major cities, such as Istanbul, Ankara, İzmir, Antalya, Bursa, your internet speeds are likely to be reliable and stable. You can benefit from fiber internet infrastructure reaching 100 Mbps download speed. However, the more rural you go, the more unpredictable it may become, as with most countries. You can also quickly obtain a SIM card in Turkey from three primary telecommunications providers, Turkcell, Vodafone, and Turk Telekom.


4. Amazing Workplaces
Especially in big cities, there are many modern co-working and office spaces, excellent cafes, fabulous restaurants, and open-air spaces where digital nomads can efficiently work remotely. In these places, the wi-fi infrastructure is quite common, secure, and uninterrupted. There are many venues and networking venues to make new friends and attend enjoyable social events for digital nomads. 
You can find a thriving community in major cities such as Istanbul, Izmir, Antalya, etc., with many digital nomads and ex-pats working for international companies. You can go to events such as movies, theater, opera, concerts, or open-air cultural activities throughout the year.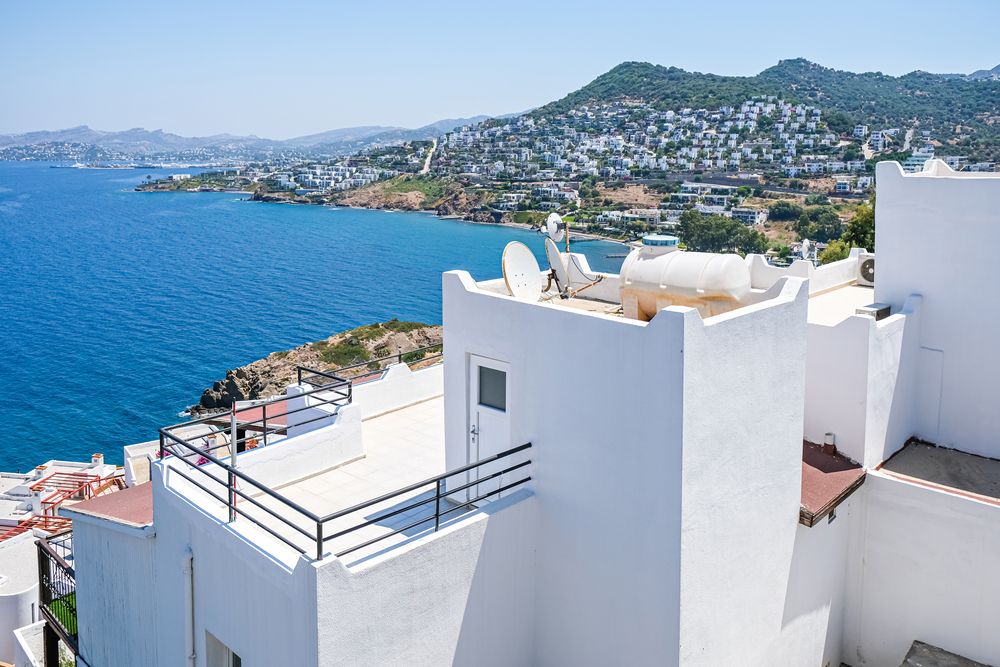 5. Stunning Cities to Live
With over 84 million inhabitants as of the 2021 year spread over two continents, Turkey is the meeting point between East and West – the place where civilizations, mentalities, and cultures fuse. There are many destinations in Turkey where digital nomads can move to and live in, and most lay on the Aegean and Mediterranean coasts. Hardly anyone lives in the eastern region because it is more conservative than the Western side of the country.
Turkey has fascinating cities and places where digital nomads can work remotely while enjoying their holidays. The main ones are Istanbul, Bursa, Yalova, Izmir, Mugla, Antalya, Bodrum, Cesme, Fethiye, Marmaris, Alanya, Kusadasi. Take a look at this article for reading details. Among the factors that make these cities attractive are technological infrastructure suitable for remote working, well-kept and clean beaches, extraordinary natural beauties, a mild climate, diversity of accommodation opportunities, multicultural lifestyle, lively entertainment venues, historical and cultural artifacts, and transportation facilities.
Although a Muslim-majority country, Turkey feels pretty secular and close to Europe. It's more evident in big cities with their vast shopping malls and supermarkets, global coffee houses, and liberal women's fashion. There are a variety of different types of lifestyles one can carve for themselves in Turkey. People in Turkey are friendly, extremely social, and hospitable by nature.

Turkey, a member of NATO, has six cities in user-generated database Numbeo's safety index rankings as of 2021 year. Student-populated Eskişehir ranked number eight on the list with a safety rating of "high." Bursa, Ankara, Izmir, Antalya, and Istanbul were also on the list, with "moderate" and higher safety rankings.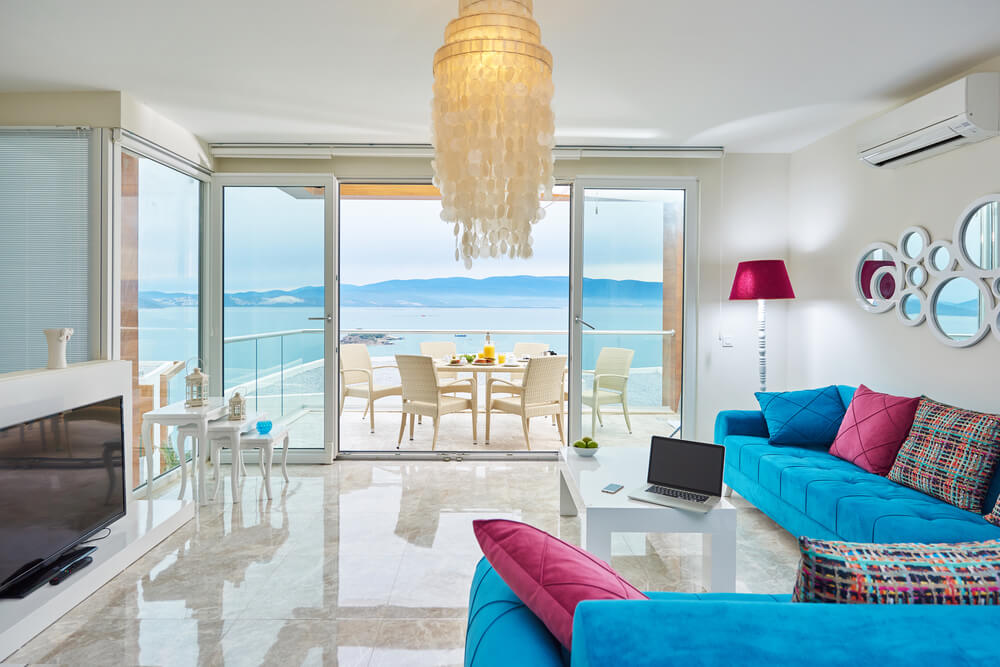 6. Affordable Accommodation
It is easy to find flexible temporary and long-term housing. Accommodation opportunities for digital nomads in Turkey are diversified and highly developed. The quality of service in hotels in Turkey is well above the world average, and hotels suitable for all budgets are widespread in big cities. If staying in hotels is expensive, alternative housing options are available for rent: Airbnb flats and furnished apartments for 1 to 6 months.
In most rural areas, housing is more affordable and offers options such as standalone homes, whereas most accommodation in most cities is more expensive, smaller, and competitive. In cities and most coastal towns in Turkey, you won't need a car, but private transportation might be a near-necessity in areas off the beaten path. That said, every village in Turkey is serviced by a "dolmuş" minibus system, so it is possible to live immersed in nature yet still connect to your local community and beyond.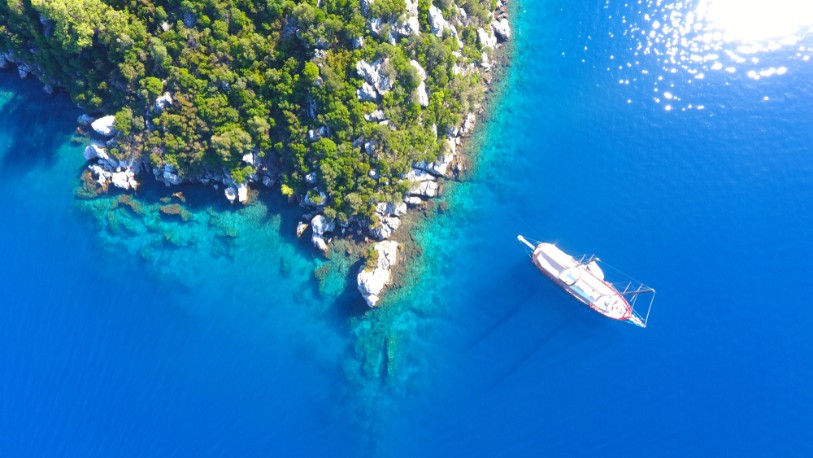 7. Moderate Climate and Outstanding Natural Beauties
Turkey's weather is glorious and one of the rare geographies where someone experiences four seasons simultaneously. The climate in the coastal cities of Turkey, surrounded by seas on 3 sides, is extremely mild. Surrounded by open seas and mountains, the country offers thousands of natural wonders to its inhabitants. It is possible to swim for 6 months in Antalya, Turkey's tourism capital. 
With more than 4,000 vegetation, Turkey is reminiscent of Paradise in terms of natural diversity and beauty. A digital nomad moving to Turkey cruises the stunning authentic beauties of historical mansions at the junction of two seas and two continents with a Bosphorus tour in Istanbul, skis in Bursa Uludağ, breathes a tropical climate by viewing hundreds of shades of green and blue in the Eastern Black Sea Region, witnesses the legendary sunrise on Mount Nemrut, watches exotic fairy chimneys soaring in a balloon in Cappadocia, and enjoys the sea on the enchanting beaches and calm coves of the Aegean and Mediterranean Seas.
Thanks to its climate, Turkey is among the few countries that will organize various events throughout the year. Here are some of the leisure activities you can do: Sailing, swimming, hiking, safari, climbing, golf, paragliding, rafting, diving, mountain biking, forest trekking, historical and island tours, etc.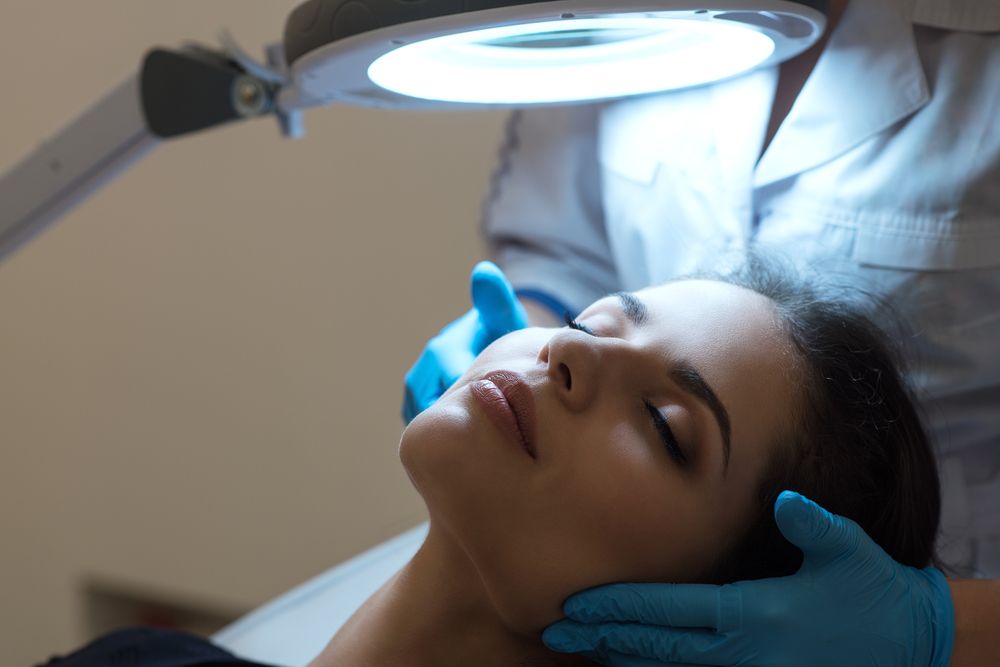 8. Delicious Turkish Cuisine
Thanks to the wide variety of cultures, Turkey has a rich, fresh, cheap, and healthy cuisine. With its local soups, kebabs, baklavas, Turkish delights, and appetizers suitable for all tastes, Turkish cuisine is diverse enough to make digital nomads experience great bites. It is also easy to access vegan and vegetarian menus in major cities and to taste the delicious dishes of Chinese and Italian cuisine.
Turkey is an agricultural country with many kinds of fruits and vegetables. You can affordably and efficiently find fresh fruits and vegetables all year round in Turkey.
9. Advanced Healthcare Sector
A recent study published in The Lancet ranks Turkey's healthcare system 60th among 195 countries in the world. In Turkey, you can easily access all kinds of state-of-the-art medical services you need in modern hospitals anywhere at affordable prices. It's easy to find well-educated and English-speaking medical professionals in Turkey. Health insurance is a must for non-citizens who come to Turkey as tourists.
Turkey is one of the world's premier destinations for health tourism with competitive prices and successful operation rates, on top of its rich heritage as a cultural destination for tourists. It provides medical services to around 1.2 million medical tourists who come to Turkey most commonly opt for aesthetic surgeries, hair transplantation, heart surgery, orthopedics, oncology, dental health, and in vitro fertilization.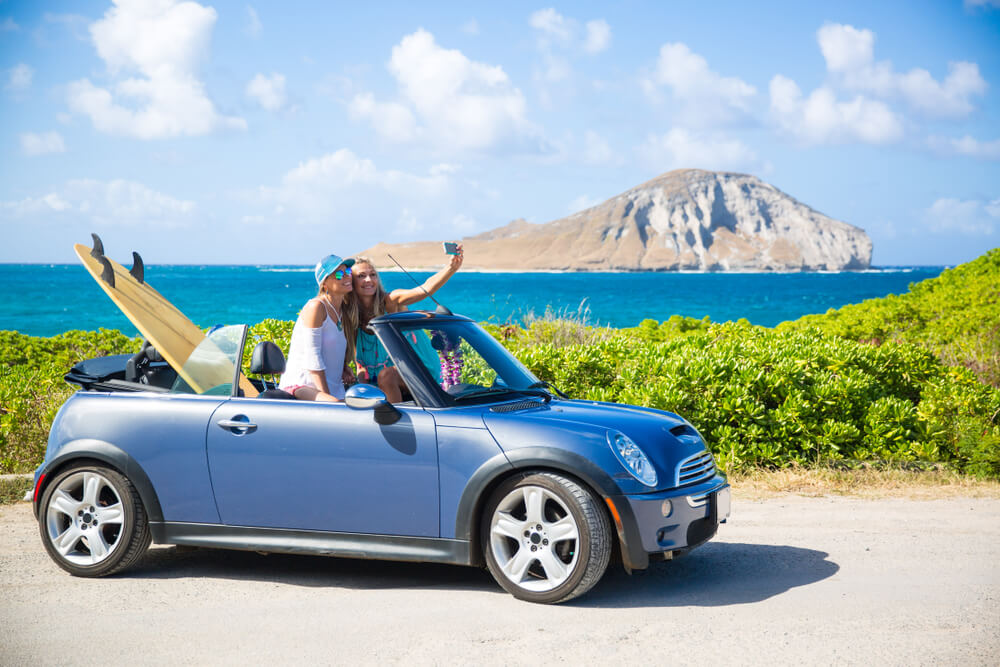 10. Quick Transportation
Digital nomads can travel to most destinations quickly, thanks to more than 55 airports across the country as of 2022. With the developed highways, it is effortless to reach the big cities by buses and cars. High-speed trains, extensive railway networks, and ferries make the city and inter-city journeys faster and more affordable.
All foreign driving licenses are valid in Turkey. You can review this article to learn how to drive in Turkey as a digital nomad. Like Turkish citizens, it's possible to rent a car by digital nomads easily in Turkey. The concept of renting a vehicle nowadays has become so widespread in Turkey. Today, you can prefer car rental in all provinces of Turkey and all airports. Thanks to some mobile applications and websites, finding a unique and affordable price while renting a car is possible. To learn procedures for renting a car, read this article further.